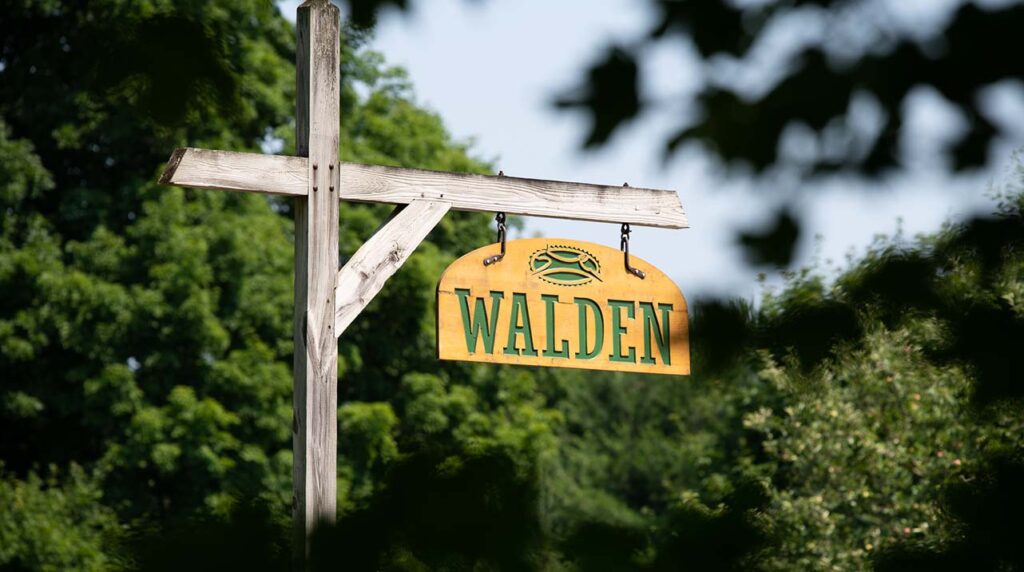 the walden way
A Camper-Centered Experience
The overnight-camp experience is unique from any other: Away from the demands of school and social media, and distanced from parental expectations and guidance, children are free to explore who they are. At Walden, that exploration is encouraged and supported by caring counselors and veteran administrators whose primary job is to create an environment where children feel accepted and safe.  When campers understand that their efforts will be supported—whether they succeed or fail—they are more willing to step outside their comfort zones, and this is where the real growth occurs! 
So how does Walden differ from other overnight camps? Our camper-choice activity program hands campers both more freedom and more responsibility. Allowing campers to create their own activity schedules encourages exploration and boosts participation. Not only that, but the size and structure of Walden means that children spend their days with dozens of different kids and staff members. It's precisely this neighborhood culture that feeds a Walden camper's feelings of belonging, nurtures friendships across ages and genders, and strengthens a camper's sense of identity.
the walden story
A Family Home and Legacy
Walden began as the ambitious plan of two childhood friends and Detroit school teachers, Neal Schechter and Larry Stevens. In 1959, these two overnight-camping veterans purchased a tract of 90 acres in an undiscovered pocket of Northern Michigan and transformed it into an annual Eden for thousands of children throughout the Midwest. After Neal's retirement in the early 90s, Larry and wife Ina shepherded Walden into the 21st century.
In 2006, Larry and Ina's daughter Liz and her husband Scott joined them as directors. Liz grew up at Walden—spending her first 22 summers as a camp kid and staff member—and considers it her spiritual home. She and Scott have taken care to preserve the many Walden traditions while modernizing camp for today's families. They are fervent believers in the social/emotional learning that an overnight camp experience uniquely provides and personally invested in the well-being of every Walden camper.