How can a job at Walden help build your future?
Working at a children's overnight summer camp is a great resume builder for any future professional endeavor. As a Child Development Specialist, you'll build and hone skills in:
Team building and Collaboration
Leadership and Decision Making
Problem Solving and Behavior Management
Communication with people from a wide range of ages and backgrounds
Creativity–develop innovative and fun ways to engage an audience.
Internships/College credit
Because of the vast skill set required of a camp counselor, we can fashion internships for virtually any major, from accounting to forestry management. Scott and Liz both have master's degrees and can supervise learning contracts as needed. Internships are paid.
In some quarters the job of summer camp counselor is seen as "taking a summer off" or perhaps doing something before you get "serious." In fact, when you come to Walden you will be working as a Child Development Specialist–a job that provides a challenging and formative experience where you will have a major impact on the lives of your campers. At the same time you will be gaining invaluable life and job skills, building your resume and forming meaningful, life-long relationships.
Walden Counselor/Activity Instructor 2023 job description
June 17 to August 12
Walden counselors live with their campers and co-counselors and are responsible for mentoring and caring for the campers in their assigned cabin.  In addition to cabin life, counselors will teach at activity periods during the day.  Counselors are generally hired for their particular skill set in one or more of the following areas:
Athletics—Tennis, Baseball, Basketball, Softball, Archery, Fencing, Soccer, Lacrosse, Ultimate Frisbee, Volleyball
Waterfront—Canoe, Kayak, Sailing, Stand-Up Paddle Board, Ski/Wakeboard, Swim Instruction
Arts & Crafts—Ceramics, Drawing, Painting, Tie-Dye, Batik, Lapidary, Jewelry Making, Sewing, Sculpting and more
Media—Photography (B&W and Digital), Radio/Podcasting, Videography, Walden Pond (daily newspaper)
Performing Arts—Theater, Drama, Improv, Jam band
Outdoor Life—Farm/Garden, Animal Care, Outdoor Cooking, Hikes and Trips
Tripping—taking campers on overnight trips around Northern Michigan
Counselors must have at least one year of college or the equivalent, have a desire to work with children, be willing to work as part of a team, and have an appreciation for nature, including principles of conservation and environmental stewardship.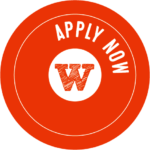 Camp Walden hires approximately 75 cabin counselors each summer who form the backbone of our program. These counselors mentor, instruct, and care for Walden campers day and night—a job that both requires and enhances communication and problem-solving skills, as well as creativity and patience. To decide whether Walden is right for you, read our Staff Brochure and continue exploring our Website. If Walden's program, philosophy, and high standards align with your idea of an exciting and worthwhile summer job, then please fill out an application!
In general, we are looking for counselors who:
Seek experience working with children and teens as positive role models, helping them to learn new activity skills as well as develop their resilience, empathy, and social skills.
Possess experience studying, coaching, or participating in camp activities—waterfront, arts, sports, etc.—and feel confident in their ability to teach campers who possess beginner to intermediate skill levels.
Enjoy working outdoors in a natural, low-tech setting. (Staff have access to their phones and to internet on their off time.)
Value diversity, equity and inclusion. See our DEI statement on this website and in the Staff Brochure.
Can attest that they are mentally, emotionally, and physically prepared to perform the duties required of Walden staff..